Welcome to
BoomSpress.
Thanks for surfing in!
Rock 'N Roll Forever!
Home
Contact
BoomSpress
Current Events
7 December 2011
Remembering
John Lennon
1940 - 1980
Imagine Still...


21 November 2011
Obama Signs Part Of Jobs Bill Into Law
.
At last, Congress has come together on something.
See more...
RIP Steve Jobs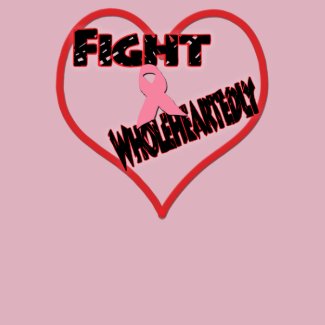 20 September 2011
Help Fight Breast Cancer
Provide Mammograms with a free click
Follow Link...
5 September 2011
Avoiding Last Place: Some Things We Don't Outgrow
Remember how you ran to get a place in the cafeteria line at school to avoid being last or the humiliation of being chosen last in gym class. We don't outgrow these feelings, but the human need to not be in the last place has significant socio-economic implications.
See more...
16 August 2011
Warren Buffett one of the world's three richest men, has called for higher taxes for himself and his well-off peers.
Will more of the supre rich get an attack of conscience?
See more...
24 July 2011
Are we being 'muzzled' by political correctness?
Juan Williams, former news analyst at NPR was fired last fall for remarks made during a discussion with a FoxNews host. Nine months later, he gives an interview on an NPR affiliate, asking are we being 'muzzled', prevented from honest political debate? Good question.
Listen to the discussion.
Check out the book.
Happy Winter Holidays
16 December 2011
Wishing all a happy, healthy, safe and successful Winter Holiday Season.
Light, in the dark winter season, is a universal theme of the world's winter
holidays. May the light of the season light up your life throughout the New
Year!
So Long, Andy Rooney
14 January 1919 - 4 November 2011
21 November 2011
So long, Andy Rooney. I absolutely refuse to say Rest In Peace because I simply can't imagine that you are resting anywhere. How can television possibly replace your fuss-budget, tell-it-like it is manner? Who else but you, Andy could sit in from of the camera with absolutely no glitz, glamour or High Tech and say what many of us are thinking or at least tweak our conscious. Your message was always your medium, and somehow, you've got to keep getting it out. Keep them in line - wherever you are.
The Third Industrial Revolution
28 September 2011
Have you heard about it? The Third Industrial Revolution has begun and is already reality. What is it? We've all heard that the world must be weaned from fossil fules, but seldom if ever hear about a detailed plan or model on how to go about it. Jeremy Rifkin, president of the Foundation on Economic Trends, adviser to the European Union and author of The The Third Industrial Revolution: How Lateral Power Is Transforming Energy, the Economy, and the World has outlined such a model. In a recent interview Rifkin outlined his Five Pillar model of the Third Industrial Revolution.
The Five Pillars of The Third Industrial Revolution:

1. Pillar one, renewable energy - every place on earth has a source.

2. Pillar two, your buildings become your own power plants.

3. Pillar three, you have to store it with hydrogen.

4. And then Pillar four, that's the most interesting. This is where the internet communication revolution completely merges with new distributing energies to create a nervous system, an infrastructure for a new economic paradigm.

5. Pillar five is electric plug-in transport. The electric vehicles came out this year. Fuel cell hydrogen vehicles are coming out -- this is a done deal -- in mass production by Daimler, General Motors and the other car companies in 2014. So you'll be able to plug your vehicles in anywhere on the grid, get green electricity. Then anywhere you travel, you can connect up to a plug, parking garages, whatever, and either get green electricity from the grid or if your computer says sell 'cause the price is right, you can sell yours back.
Does this sound like science fiction? Look again. This technology has become a working reality. Elithis Tower in Dijon, France is the world's first energy positive office building - it creates more power than it uses as well as six times fewer greenhouse gas emissions than traditional office structures. Elithis Engineering doesn't want its energy efficiency feat to go unnoticed by workers in the building, so the company even designed a public sign that shows off daily energy consumption, courtesy of 1,600 energy and emissions-analyzing sensors. Amazing! Makes me widh I were a lot younger.
Hear interview with Rifkin | Read interview transcript
The American Jobs Act
11 September 2011
We are living in challenging times. Today, we remember and mourn the attack on the Twin Towers and Pentagon ten years ago while the American government is polarized in this long-term economic crisis with 9% unemployment.

President Obama addressed Congress last Thursday (8 September), outlining the Five Point plan of The American Jobs Act to get Americans back to work.
The Highlights:
1. Tax Cuts to Help America's
Small Businesses Hire and Grow

2. Putting Workers Back on the Job
While Rebuilding and Modernizing
America

3. Pathways Back to Work for
Americans Looking for Jobs

4. More Money in the Pockets
of Every American Worker and Family

5. Fully Paid For
Sounds good. But like everything else in politics, it will get picked apart, we will be totally confused and of course there will always be something in the fine print that will mess up something else.

In any case, get the details and keep on keeping on.
Jerry Leiber: Remembering One Of Rock's Great Songwriters
5 September 2011
Jerry Leiber, one the Rock 'N Roll's greatest songwriters passed away recently. Don't recognize the name? Bet you recongnize many of the songs, especially if you were growing up in the 60's. GenX'ers are likely to remember at least one of Leiber's greatest hits - Stand By Me, of movie fame. Leiber and his partner, Mike Stoller wrote their first big hit, 'Hound Dog' in the late 50's. The song is usually associated with Elvis - his first big hit. But Leiber and Stoller actually wrote the song for the blues singer, Big Mama Thornton. Listening to the interview (Follow link below to listen.) with Leiber and Stoller started me wondering if such creativity, versatility, persistence, and old fashioned wheeling and dealing in the music industry is a thing of the past. Maybe it's a function of getting older, but so much of the music of the past two decades sounds stamped out. Wonder if future generations will think of today's tunes as 'Golden Oldies'? Only time will tell.

Rest in peace, Jerry. Growing up to your music has given a generation a wealth of great memories.
President Obama Places Rockwell's "N" Painting Outside The Oval Office
26 August 2011
President Obama recently placed Norman Rockwell's painting, 'The Problem We Live With' outside the Oval Office. The painting depicts six-year old Black school girl, Ruby Bridges being escorted into a New Orleans White School with the 'N' word prominently scribbled on the wall. Some see this gesture as dire warning of Obama's race-based campaign. Come on, give me a break! Slavery, segregation, racial strife and denial of educational and job opportunities are a sad and undeniable part of American history. Prejudice against dark-skinned people is a sorry chapter in American history that we can not afford to forget.
---
When Patents Attack
15 August 2011
Are you a software developer? Thinking of starting up an online business to cope with the tough economy? Take care to do your due diligence. You may consider your coding original, but someone else may have come up with the same code, patented it and threaten your new business, blindsiding you with such costly legal action that leaves you no choice but to pay up.
Hear the entire story... | Read more...
Political Parties
Do We Need Them?
29 July 2011
In his 1796 Farewell Address, George Wasgington warned Americans against political parties: 'I have already intimated to you the danger of parties in the state...It serves always to distract the Public Councils,.... It agitates the Community with ill-founded jealousies and false alarms; kindles the animosity of one part against another,... It opens the door to foreign influence and corruption...And, there being constant danger of excess, the effort ought to be, by force of public opinion, to mitigate and assuage it. A fire not to be quenched, it demands a uniform vigilance to prevent its bursting into a flame, lest, instead of warming, it should consume...' See complete text-Paragraphs 20-25

A member of Congress stating that the Top Priority should be to deny the President a second term when unemployment is 10%, is a strong indication that it's high time to reconsider George Washington's warning against political parties.
Harry Potter - The Deathly Hallows Movie
The Saga Ends
15 July 2011
The last Harry Potter movie, The Deathly Hallows has
been released with a lot of fanfare, excitement and
even tears. I have to admit that I don't get it.
Why all the excitement? The book was released four years
ago. Many of us already know how the saga ends. After
the anticipation before the release of each book, the
excitement of reading and tracking Harry's progress
in each book, the movies have all paled. Seems like
my favorite parts were always cut or not the way I im-
agined them. In any case, I'm sure I'll eventually
see the movie once - the sets are gorgeous, but will
probably enjoy several more readings of each book.
Right on, Mrs Weasley!
Happy Birthday, Ringo - Forever 'This Boy...'
7 July 2011
Happy 71st Birthday, Ringo!
Peace & Love Forever
Happy Birthday, USA
4 July 2011
'...all Experience hath shewn (shown), that Mankind
are more disposed to suffer, while Evils are sufferable,
than to right themselves by abolishing the Forms
to which they are accustomed.'
-Preamble, American Declaration Of Independence
Too Big to Sue Or Protecting Us?
28 June 2011
Just read two different opinions on the US Supreme Court's rejection of a class-action sex-discrimination lawsuit against Wal-Mart.The justices ruled that more than 1.6 million current and former female employees of Wal-Mart could not proceed as a group in a lawsuit accusing the giant retailer of discrimination and unfair pay practices, in spite of the fact that female employees earned $5,200 less per year than men and were disproportionately represented in the lowest paid positions. One source sees this decisions as a clear call of 'too big to sue'. Read more...

An LA Times Op Ed sees the Court's decision as 'A win for Wal-Mart, and all workers' - this class action went too far and jeopardized the due-process rights of millions of employees, who would have been powerless to determine their own fate if the court hadn't stepped in to protect their rights. Read more...

Makes me wonder. Am I naive in believing what we learned in high school civics - that the 9 justices are among the best legal minds in the country? Is it asking too much to expect the justices to sort through the disparity in pay between men and women, maybe consult with a few statisticians? Or, maybe it's better to protect model workers such as the lady featured in the clip below...
RIP, Peter Falk - aka Columbo.
You were among the best!
Happy Birthday, Sir Paul
Still Need You, Still Love You at More Than 64
18 June 2011
Wishing you the very best, Paul! Many, many happy returns
and many happy years with Nancy!
Facebook IPO (Initial Public Offering)
Valuation Could Top $100 Billion
14 June 2011
Facebook is likely to go public by the first quarter
of 2012 at a valuation that could be pegged at north of
$100 billion.

The company's IPO, were it to happen by next spring, would pro-
bably be triggered by a section of the 1934 Securities and Ex-
change Act known as "the 500 rule".

Essentially, the rule mandates that once a private company has
more than 500 investors, it must begin releasing quarterly finan-
cial information to the Securities and Exchange Commission,
just as public companies do.

Facebook, which has indicated that it expects to cross
the 500-investor threshold this year, would probably want
to launch a formal IPO in advance of a public-company re-
porting obligation that would kick in next April, making a
first-quarter offering a likelihood. Are you In? Read more... See video...
How The Japanese Fold a T-Shirt
10 June 2011
Not the most important thing in the world right now,
but fascinating...
E coli - What Is It?
Why Is It So Deadly?
9 June 2011
The E Coli outbreak in Germany has been domi-
nating the news recently. As of this writing, 28 peo-
ple have died and more than 2,700 have been infected.
What is E Coli, and why is it so deadly? Here are a few facts:

What is E Coli?
* E Coli is a bacteria, commonly found in
the intestinal track of humans and warm
-blooded animals.

* Like everything else in nature, there are
many different strains, six of which are
known to be dangerous and probably a
seventh.

* The dangerous strains of E Coli produce
a sticky substance that causes the bacteria
to adhere to the walls of the intestines. The
bacteria then produce a deadly toxin that en-
ters the bloodstream.

* Since the kidneys filter the bloodstream and
have a dense concentration of small blood ves-
sels, E Coli infection from the deadly strains
cause kidney failure-the kidneys to literally crash.

* This latest outbreak is resistant to eight classes
of antibiotics. And use of antibiotics during previous
outbreaks of E Coli has proven fatal. Dialysis, a medi-
cal procedure that filters the kidneys has been more
successful.

How does E Coli get into our food?
How can one prevent contamination?
* Food becomes contaminated when it comes in
contact with human and/or animal waste - an animal
with dirty hooves/feet walking through a vegetable patch
or run-off from animal pens, allowing food to come in con-
tact with unclean surfaces in the home.

* Those who buy and or grow organically fertalized produce
(fertilized by manure), must make sure that the fertilizer
was composted properly. Otherwise, the produce could be
contaminated with E Coli.

* E Coli bacteria are killed by thorough cooking,
but since salad vegetables are not cooked they
must be thoroughly checked and washed. Leafy
greens should be washed one leaf at a time. It's
never enough to simply rinse a head of lettuce
under a stream of water.
* Finally, remember what Mom always said,
'Wash those filthy
hands before you eat!'

What are the symptoms of E Coli Infection?
What to do?
* Diarrhea is the first sign of infection. Most of us don't run to
the doctor for a case of 'The Trots'. But if the stool becomes
bloody get to the doctor right away!
It could be a matter of life
and death.
Listen to informative, in-depth discussion on this subject.
Learn more, read up on the subject.
What's Going On
1 June 2011
21 May 2011 marked the fortieth anniversary of Motown's
release of Marvin Gaye's 'What's Going On' album.
This album was a turning point in Marvin's career of Top 40
Soul songs. And the title track, 'What's Going On' has
become icon of the early seventies - Anti Vietnam pro-
tests, cries for social justice, cleaning up urban de-
cay and of course love. Remember? When I think back
on the early 70's, seems like every place you went was
playing this soulful, jazzy, great-to-dance-to tune.
'What's Going On'? Still a very relevant question today.
BoomSpress
Product
Lines
Shirts
Mugs
Bags
Keychains
Shoes
Hats
Postage
Aprons
BoomSpress
Product
Lines
Shirts
Mugs
Bags
Keychains
Shoes
Hats
Postage
Aprons
BoomSpress
Product
Lines
Shirts
Mugs
Bags
Keychains
Shoes
Hats
Postage
Aprons