Welcome to
BoomSpress.
Thanks for surfing in!
Rock 'N Roll Forever!
Home
Contact
BoomSpress
Current Events
The Hunger Games, Suzanne Collins futuristic trilogy of survival. Do you miss the adventures of Harry Potter? The Hungar Games Trilogy will fill the gap with a migic of its own. Follow link to read more. Opens in New Window.
Harlan Coben, author of the Myron Bolitar series and master of the hook and twist novel is releasing a new stand alone title 20 March 2012. Check it out. Be sure to scroll down to read the blurb and see video. Can't wait!
Listen to Baratunde Thurston's recent interview, How To Be Black - awesome!
Fifty years ago in October 1962 James Meredith , 29 year old Black Air Force veteran, integrated the University Of Mississippi, Ole Miss, the stronghold bastion of white supremacy. Many of us older Boomers remember watching the hate & violence on TV as James was escorted by Federal Marshals to register for classes. As we now watch the violence & mob rule that happens around the world, let's take a thoughtful look at our own history.
A look at why the worst economy since the 1930s has brought about the revival of conservatism
The Middle East
The Middle East has been a continuous hot spot for many years with Iran and Syria the current focus. Michael Totten, independent journalist, has written an excellent personal and historical account in his recent book, The Road to Fatima Gate. An entertaining and informative read.
2 February 2012
Happy Groundhog Day
Punxsutawney Phil, the official groundhog predicts six more weeks of winter
See the ceremony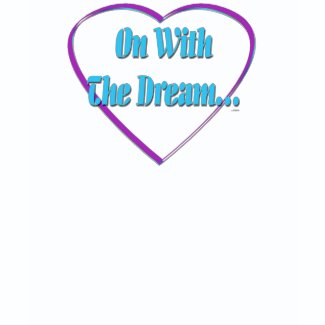 12 January 2012
Twinkies maker Hostess
seeks bankruptcy protection
Is yet another Boomer Icon leaving the scene?
Read more...

Happy 2013
13 January 2013
Happy New Year, Everyone! The winter and fall holidays are well behind us and the New Year is well underway. More and more, it seems as years pass unnoticed and before we know it a decade has passed. Many of the Baby Boomer iconic figures passed on in 2012. The Fiscal Cliff has been averted, but the real issue is still hanging over our heads. Gun violence is back on the table. Will it ever end? Not likely.

I've taken a brief look at the astrological picture for 2013. The Stars indicate that we're in for some interesting changes, but don't expect smoothe sailing. Financial issues are likely to be at the forefront. But hidden issues could surface, be delt with and bring about some good fortune. Serious conflict is a possibility. But with persistence, solutions could bring about some good long-range solutions.
Let's hope so.

Wishing all the very best in 2013!
Permanent Link to Happy 2013
The National Jack & Marble Association
30 September 2012
Recently, several friends have asked me what the heck is The National Jack & Marble Association. So, looks like it's time to finally come clean about this esoteric organization.

Longer ago than any of us care to think about, when I was a geeky high school honor student, an over-enthusiastc freshman asked me which organizations I was active in during an interview for the high school newspaper. Needless to say, the question took me completely by surprise. In typical tongue in cheek fashion, I pulled the National Jack & Marble Association off the cuff and figured the school newspaper staff would understand the joke and edit the comment out. But guess what, they didn't. The comment was even recorded in Who's Who in American High Schools. Couldn't believe it! Didn't anyone see the emperor was wearing no clothes? Only my grandmother, of blessed memory, got the joke, had a good laugh and asked if I'd ever stop this kind of stuff. Doesn't look very likely.

As an aging Boomer, I've realized that NJMA actually has very deep personal roots. Back in the day when kids were sent outside to play the big time games were Jacks and Marbles - HighTech was only science fiction back then. We typically spent an hour or so a day honing pick-up-jacks-without-touching and marble-shooting strategies until adolescence set in. Have to admit that something about these childhood diversions has always stuck with me. Well into young adulthood, I'd sometimes sometimes secretly sit down to a game of solitary jacks - marbles were too conspicuous since one needed to play outside.

So why have jacks and marbles continued to hoover in my aging psyche? The bell rang the other day when I realized that both games are really all about strategy, as is much of life. In the game of jacks the object is to pick up the right number of jacks at the right time without touching other jacks or missing the ball. Take what you need at the time you need without touching anything else or losing control - not an easy task. Marbles, on the other hand, is a game of conquest. Figure out how to get ahead of the competition or just knock it out of the circle. We don't like to think of it, but sometimes a necessary life skill, hopefully not too often and not always for keeps. Sometimes. one just has to cut the losses and take his/her marbles and go home. What do you think?
Permanent Link to The National Jack&Marble Association
HighTech Roots
Telstar I Celebrates 50th Birthday
16 July 2012
Think HighTech is new, always innovative, ever changing keeping us constantly in touch - maybe too much so. Well think again. The origins of our worldwide communications and broadcasts go back 50 years. Telstar 1, the first satellite to carry a transatlantic TV signal, was launched on July 10, 1962. The satellite, a 170-pound (77-kilogram) sphere covered in solar cells, sent its very first test signal between Andover, Maine and Pleumeur-Bodou, France.

Watch the video to see the history that many of us Boomers lived and the beginnings of the technology that all of us enjoy today.
Permanent Link to HighTech Roots?
A Problem of Semantics?
4 June 2012
Gay marriage, Defense of Marriage Act, President Obama's acceptance of gay marriage - will the arguments ever end? Could it all be a problem of sematics? Marriage is a legal contract between consenting adults, first and foremost sanctioned by one's state of residence. What goes on in the privacy of a couple's home doesn't concern the state unless of course in the case of abusive or life-threatening behavior. Generally, when we hear the term marriage due to society's cultural and/or religious associations, we think 'Oh, ok, a man and a woman'. It makes absolutely no sense to try to change anyone's mind about religious beliefs or cultural preferences. Religion and culture are emotionally charged issues. And trying to sway another's opinion on these issues is like grinding water.

So why not let the law step in here. Consenting adults have the right to enter into a contract for whatever reason they want. Why not let them do so without getting hung up on semantics? According to the United States Constitution, there is no established religion. So if two consenting adults enter into a contract, how they live and what they do behind closed doors is of no one's concern. If they consider themselves married according to their own beliefs, fine - it's not our concern. No political party or religious persuasion has ever succeeded in legislating its precepts of morality. Finally, a three-judge panel of the United States Court of Appeals for the First Circuit, based in Boston, marked the first time a federal appellate court had ruled against the 1996 law, which excludes same-sex couples from federal benefits. The panel also said another rationale for the law (Defense of Marriage Act) — that it preserves scarce federal resources — was simply not true. Looks like it's time to live and let live and give all Americans the cherished rights of 'pursuit of happiness' and privacy.
Permanent Link to A Problem of Semantics?
Homeless Hot Spots
Exploitation or Opportunity?
15 March 2012
Homeless people at have been equipped with devices that turn them into wireless hotspots at Austin's SXSW (South by Southwest, a company that plans and executes conferences, trade shows, festivals and other events.). A homeless individual can be paid by cash or PayPal for wireless access to the Web. And the walking human hotspot keeps the money. Some see this as exploitation of the homeless, others as opportunity. I understand the exploitation point of view. Being a hotspot at a festival is not a sustainable job. But the opportunity to start networking for future opportunities far outweighs the disadvantage of such temporary employment. Life changes start with person-to-person networking - getting to know people and exchanging information. What better way to network than wandering among hundreds of people, offering a service and engaging in a little conversation. If a homeless person is thinking of making a lifestyle change this could be the first open door. Hey, I'm not homeless, thank heavens, but I'd be willing to try meandering as a human hotspot to discover possible new opportunities!
Permanent Link to Homeless Hot Spots
RIP Whitney Houston
Does Adulation Kill The Adulated?
13 February 2012
Once again we've lost yet another star. Whitney Houston, 48 was found dead last week end in her hotel room. It's just too much. Why do the talented, accomplished, idolized so often come to such an untimely demise? What drives them to drug and alcohol abuse? Do we put them on such a high pedestal that they have to cushion a possible fall? Does the pressure just get to be too much? Or do the same traits that drive them to greatness also bring about self-destruction? I seriously doubt that anyone can give us a definitive answer. But from a 'Grass is always greener' perspective, I'll never understand how or why the talented, accomplished and successful who have escaped the mudaneness of an ordinary life can so often self-destruct and why their creative ability often fails to lead them to other adventures when adulation is gone.
Permanent Link to RIP Whitney Houston
Fab Four Forever
9 February 2012
Are you a Beatle fan? Today, 9 February 2012 is a date of note for those of us who will always love the Fab Four. The "British Invasion' began 48 years ago today when The Beatles made their first appearance on The Ed Sullivan Show. What a phenomenon - not a single crime was committed in New York City during the appearance. Will the world ever be as big, exciting and innocent again?
Permanent Link to Fab Four Forever
You Can Get What You Want When You Want It
3 February 2012
We've always been told 'You can't always get what you want.' But sometimes, we really can get what we want when we want it. What is this stroke of luck? Do you enjoy a good read or maybe hear a news story that you'd like to read up on but don't get around to getting to the book store or library then totally forget? Maybe you've thought about ordering Amazon's Kindle ebook reading application, but don't want to juggle another gadget. Take heart. Did you know that you can download the Kindle Program to your desktop, laptop, iPhone and many other gadgets, completely free and start reading that book by the next coffee break. Wondeful!

Get your Kindle application and enjoy! | Permanent Link
Job Hunting? Need to Update Your Job Skills?
25 January 2012
Coding has become an essential job requirement for many jobs today. But many experienced workers are nervous about acquiring new skills and younger workers often lack them. Listen to this fascinating chat with a group of entrepreneurs who are helping to train a new generation of programmers, and equip older workers with skills for today's job market.

Start learning now with CodecAdemy Online Tutorial
Red Tails
16 January 2012
The story of the Tuskegee Airmen,
The first Black pilots to fly in a combat squadron
During World War II.
Release Date: 20 January 2012. A Must See!
Welcome To 2012
12 January 2012
Welcome to the 2012. The New Year's in full swing and most of us have long since returned to the day-to-day, be it working or looking for work. I've heard varying reports, statistics and interpretations on the state of the economy, none of them painting a particularly clear picture. For whatever it's worth, I took a look at the astrological picture for 2012. The Stars are indicating that we should be especially on guard not to fall for any grandiose ideas - great advice for an election year.

Political rhetoric is gaining momentum every day with all the accompanying promises, blames and claims of morality. Wonder if there's any connection to global warming. In any case, when we get right down to it, politics is all about protecting one's interests and being able to take advantage of as many resources as possible. No one wants to give up what he/she already has. And most of us would like to have as much control as possible over our lives, resources and time - dream on! We've been taught that all are created equal, but we don't have equal talents and few are lucky enough to be born to power and privilege. We've just got to work hard, work smart and remember: Them that's got the gold make the rules - they got the power of the gold and can buy what they need to make more.

Wishing all a happy, healthy, peaceful and prosperous New Year!
BoomSpress
Product
Lines
Shirts
Mugs
Bags
Keychains
Shoes
Hats
Postage
Aprons
BoomSpress
Product
Lines
Shirts
Mugs
Bags
Keychains
Shoes
Hats
Postage
Aprons
BoomSpress
Product
Lines
Shirts
Mugs
Bags
Keychains
Shoes
Hats
Postage
Aprons